NEULES SANT TIRS > ELABORATION PROCESS
Why are the Sant Tirs wafers resistant and irresistible?

We'll tell you!
Wafers have no secrets.
Those of Sant Tirs do.
The first secret lies in the variety of flours and flavors in order to make the best cookie base.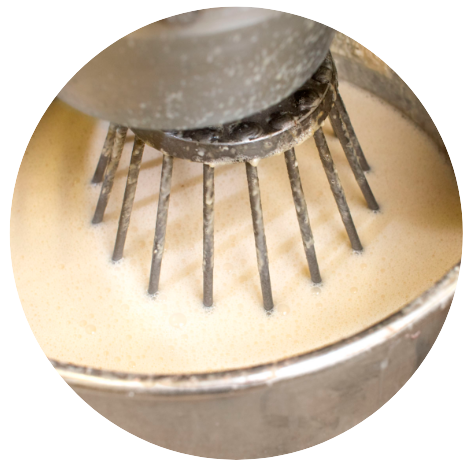 Baking and shaping of the product
The right baking time, not a second more nor less, is vital to give the cookie the desired shape.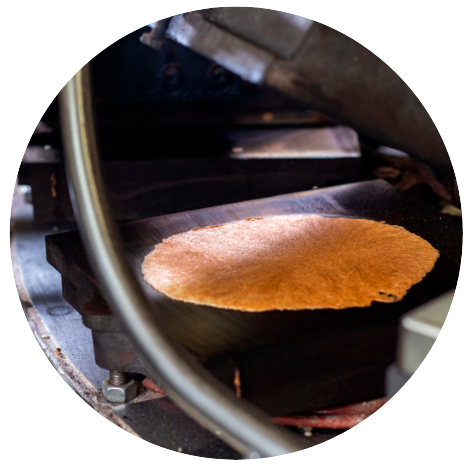 The coating transforms the flavor of the cookie and therefore its quality and flavor must be up to the most demanding palates.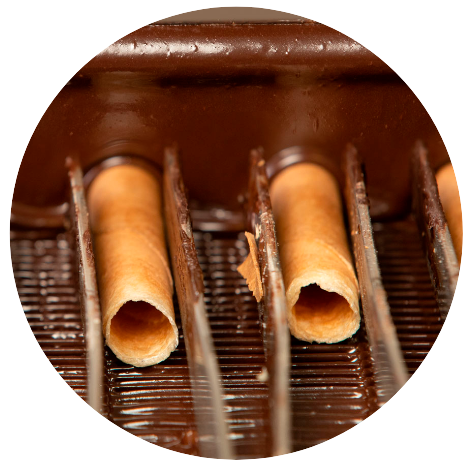 The last manual process of production before distribution. This is the moment to do the quality control in order to make sure that all the wafers are perfect.